Chiropractor Shane Gallick D.C.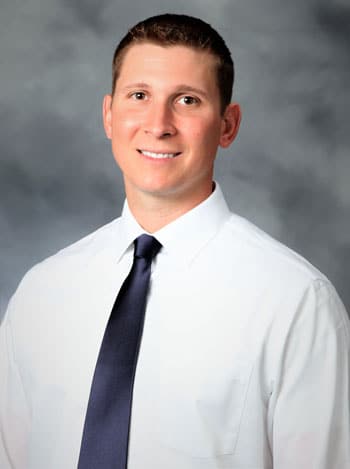 Doctor Shane Gallick is a chiropractor at Core Spine in Lake Hallie, WI. If you are struggling with neck or back pain, headaches or migraines, carpal tunnel, sciatica, or any other health condition please contact us today.
Dr. Shane grew up Gilman, WI. As a three-sport athlete enjoying football, baseball and basketball it wasn't long before realizing an active lifestyle may come with its fair share of getting banged up on occasion. Shane found chiropractic care had always been the #1 answer for not only treating his injuries, but maintaining a high level of health and feeling well.
Through these experiences Shane developed a strong interest in pursuing the chiropractic healthcare profession himself. While attaining his undergraduate at UW- La Crosse, a car accident he was involved in further solidified his conviction that the power the human body possesses to heal itself through skilled chiropractic treatments was incredible!
After graduating with his bachelor's degree in Exercise and Sport Science, Shane further pursued his chiropractic education graduating from Northwestern Health Sciences University. Shane's chiropractic training included treating a diverse population of people from kids to the elderly using a variety of techniques in conjunction with primarily diversified adjusting.
Shane passionately continues to grow in his knowledge and skills by frequently attending a multitude of technique and sports science seminars so that he can best serve his patients' needs. While attending NWHSU, Shane also obtained his (CSCS) Certified Strength and Condition Specialist through the NSCA.
While out of the office, Shane loves spending almost all his free time enjoying the outdoors with family and friends. Much of this time is spent fishing, hunting, golfing and traveling wherever seems exciting.
OFFICE HOURS
---
Monday
9:00am - 12:00pm
3:00pm - 6:00pm
---
Tuesday
9:00am - 12:00pm
3:00pm - 6:00pm
---
Wednesday
9:00am - 12:00pm
3:00pm - 6:00pm
---
Thursday
9:00am - 12:00pm
3:00pm - 6:00pm
---
Friday
9:00am - 12:00pm
3:00pm - 6:00pm
---
Saturday
Closed